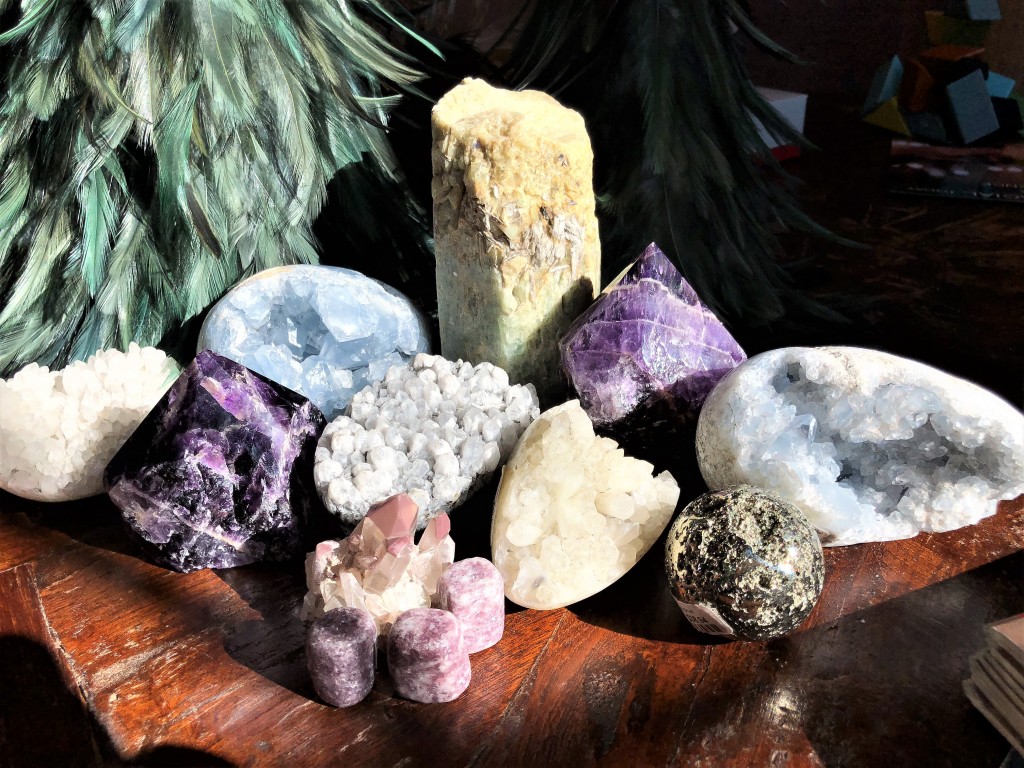 This holiday season we have 3 beautiful crystals that will help channel joy and happiness for your whole family. This is a jolly time of year, full of winter festivities, but before all of this can come to fruition there may be a lot of stress, anxiety and expectation that goes into making this the perfect time for all.
Don't forget, its a time of abundance, extravagance and an opportunity to splurge. Family & friends vying for your time, pressure to provide the perfect gifts and making sure visiting family members have treats and snacks in plentitude is more than enough to pile on the stress in abundance. Thats why we believe if you surround yourself with these 3 de-stressing, calming, anti-anxiety crystals you will be able to carol sing your way through the holidays.
AMETHYST
Amethyst can be your holiday savior. When you feel like you don't quite have everything under control Amethyst brings clarity of mind and relaxation. It helps you to understand what has caused the stress in the first place and points you in the right direction with peaceful vibes.
2. LEPIDOLITE
Lepidolite is the ultimate holiday stress reliever. It actually contains lithium which is commonly found in prescription anti-anxiety medication. Lepidolite counteracts your overactive mind and allows you to concentrate on the things you actually enjoy most during the holidays.
3. ROSE QUARTZ
Rose Quartz is the ultimate crystal of Love, Peace & Goodwill. It will bring compassion and joy to you and all who surround you. Rose Quartz allows your love to flow through your actions and gifts to those that mean the most to you during the holiday period.