Additional Services at Benessere 

Life Coaching, EFT, Meditation
with Denise Rizvi, N.D.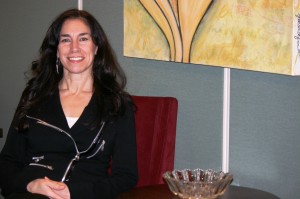 I've spent over 20 years researching and creating practical strategies that have completely transformed my life from anxiety, confusion and pain to confidence and certainty. I combine the amazing power of EFT Tapping(Emotional Freedom Technique), with Life Coaching, Personalized Guided Meditation and Positive Psychology for a complete transformation from confusion to clarity.
My expertise is in helping you to release the 'stuckness' in your life: relationships, health, career, finances. Through powerful, concise processes, we work together so your energy, creativity, freedom can flow again, allowing you to create that successful, empowered life you know is possible.
Denise Rizvi is a Doctor of Naturopathy, Certified EFT Practitioner, Meditation Teacher, Soulful Life Coach and Positive Psychology Practitioner.  Board certified with the American Association of Drugless Practitioners. She also completed a two year intensive program with Alberto Villoldo, PhD. & The Four Winds Society's Healing The Light Body™ in Inka Shamanic Energy Healing. She is also certified through Vianna Stibal's Natures Path in Theta™ Core Belief healing, DNA 1 & 2. 
 Contact us to schedule your appointment
908 277 4080
Contact us to schedule your appointment
908 277 4080
Business Hours
Mon – Thurs 6am – 8pm
Friday 6am – 6pm
Saturday 8am – 4pm
Sunday 8am – 3pm