EYE LASH EXTENSION SERVICES 
We Now Offer The Best Eyelash Extensions in Summit NJ

We Make Sure You Always Look And Feel Your Best!
Benessere Wellness Center & Spa ensures that you always have the perfect lash extensions you deserve. How you like your lashes is a personal choice, so our expert lash technician will spend some time getting to know you and your lifestyle to help create the best lash look for you. Take time out for yourself, relax and close your eyes while we pamper you. 
The best part of Benessere Spa is that every single client's lashes are customized to their preferences and eye shape. No one should ever have to walk out with the exact same lashes as everyone before them. All of our fabulous clients have a unique vibe, a unique look, and unique lash goals. So how do you decide which style work best for you?
We tend to think that any of our styles look fantastic on everyone, it just depends on your personal objective. If you don't have an exact idea of what would make your lashes look their best, don't worry. We put together a little menu of styles you can use as a guide to help you craft your precise look
PRICING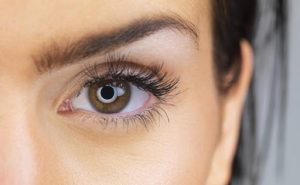 Classic Full Set Intro $140 
Classic Full Set $165
Classic Refill $110
Classic Touch Up $75
Hybrid Full Set Intro $150
Hybrid Full Set $175
Hybrid Refill $120
Hybrid Touch Up $80
Volume Full Set Intro $160
Volume Full Set $185
Volume Refill $130
Volume Touch Up $85
Refill and Touch Up Packages Available
10% discount for 5 packages
20% discount for 10 packages