Our Classes & Schedule
"Created to nourish your body, mind & spirit, our class schedule at Benessere Wellness Center is designed to empower you to transform yourself and your personal practice no matter what level you may be at."
 

-Click below to register for a class- 
Benessere Class Descriptions
Come and grow your yoga practice with us at Benessere wellness center. We have created a nurturing and caring program that welcomes everyone from beginners seeking to discover the wondrous benefits of yoga to those who wish to delve deeper into their own understanding. Our wonderful teachers always put an emphasizes on strength, mobility and flexibility to help you to achieve a much greater mind-body awareness. We support our students in their individual development during each class, in every pose. We are dedicated to offering all of our community the simple practice of yoga in a safe, friendly and calming environment.
Yoga for Everyone
A gentle flow and calming class that helps restore the nervous system and release tensions from the mind and body. Beginning with a solid foundation and healthy alignment while creating a connection between breath and body movements. Perfect for yogis of all ages and levels. Our beautiful studio and amazing teachers offer a friendly, compassionate atmosphere designed to help you explore the benefits of yoga.  We're happy to help you create a yoga experience that works for you.  See you in class!
Class Days & Times: 
Tuesdays 9:30AM – 75min
Wednesdays 9:30AM – 75min
Fridays 9:30AM – 75min
& 

Saturdays 9:30AM  – 60min

Stretch Class
Full Body Stretch Class. All levels welcome. Stiff and tense? This class will make it disappear. We stretch your whole body and target the stiffest fascia. A great workout… amazing results… leave feeling refreshed and pain-free. Great for beginners and veterans to practice the the basics and improve stretch technique. This 45 minute class is appropriate for anyone suffering from pain. Whether you're recovering from an injury, living with chronic pain, or simply feeling tense and achy all the time, this class is geared to help you. Pain is our body's way of communicating to us that something needs to change. Whether that change is range of motion and flexibility, or better posture, this stretch class will address all of these needs and give you the opportunity to find your freedom again. Attire – Gym/Yoga

  Class Days & Times: 
Wednesday's 6AM & 6:30AM – 45min
Saturday's 9AM – 45min

Gentle Yoga
Take time away from your busy life to quiet your body and mind with a luxurious mini-retreat that blends intuitive movement and restorative postures to fully support you as you release tension and cultivate stillness. This class is quiet and introspective with plenty of time to breath, feel, and welcome the pause between poses.
Class Days & Times: 
Mondays 9:30AM -75min
Thursdays 9:30AM – 75min

Small Group Training 
Benessere's vibrant Small Group Personal Training sessions are  suitable for all ages and fitness levels. Max 6 participants per session. Pre-registration is required. $25 per person.
This class is perfect for all fitness levels and is ideal for those looking to take their fitness to a new and improved level.  This is a 1 hour class in which you will work all of the major muscles in the body in a strength circuit format, intermittently adding in intense cardiovascular movements to elevate the heart rate and leave you feeling like you have given your body the boost that it has been looking for. Under the expert guidance of Benessere fitness professionals every clients individual fitness levels will be challenged. Energy levels will be charged and your sense of accomplishment will be well deserved. This class is a fantastic addition to any fitness program or exercise routine whether it be spinning, yoga, crossfit, school sports or just working out.
Class Days & Times:
Monday's & Wednesday's
9:30AM, 10:30AM & 6:30PM
Thursday's 9:30AM, 11AM & 12Noon
Friday's 9:30AM & 11AM

Nia
Nia is a sensory-based movement practice that draws from martial arts, dance arts and healing arts. It empowers people of all shapes and sizes by connecting the body, mind, emotions and spirit. Classes are taken barefoot to soul-stirring music in more than 48 countries. Teachers teach people how to workout without pain and enjoy the process of getting fit with movement.   Every experience can be adapted to individual needs and abilities.
Class Days & Times:
Monday's 11AM
Tuesday's 6:30PM
Saturday's 11AM

More about Nia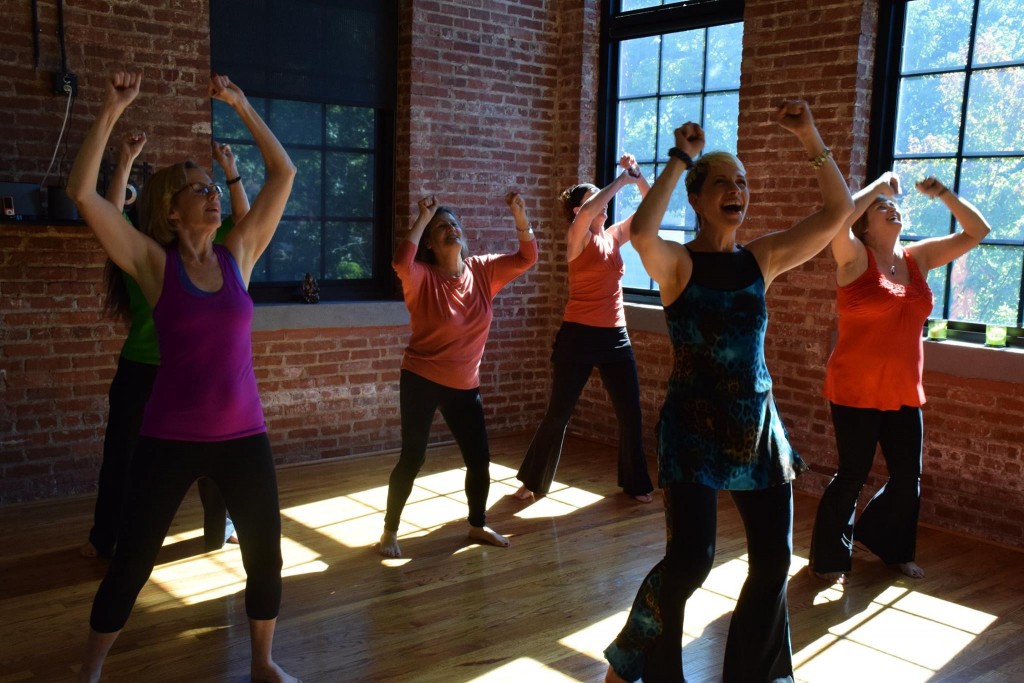 Nia dance cardio fitness classes are taught by instructors licensed in the Nia Technique. Each class includes mindful movement guidance and somatic education; class cycles include warm-up, sustained non-impact aerobic conditioning, strength training, cool down and stretching. Nia Fitness classes are taught to music, including pop,electronica, jazz, Latin, New Age, Indian and hip hop. They employ 52 basic movements and techniques that draw on a combination of Jazz, Modern and Duncan Dancestyles, Tai Chi, TaeKwonDo and Aikido; and the bodymind healing arts of Feldenkrais Method, Alexander Technique and Yoga.

PRICE LIST
Single & Class Packages

Monthly Fitness Gym & Class Membership  $150
One Time New Student Monthly Unlimited Class Pass $50
Walk-In $20

Small Group Training Pass – $25 per class
5 Class Package $90 ($18 per class)
10 Class Package $170 ($17 per class)
20 Class Package $320 ($16 per class)

Monthly Membership Unlimited Classes $150
All prices excluding tax
Auto Renew Monthly Membership
Monthly Fitness Gym & Class Membership  $150

6 Months – $129 per month
1 Year – $1000 or $99 per month
All prices excluding tax
Auto renew memberships are deducted automatically from your credit card on the 1st day of each month. Memberships are not subject to cancellation by client and cannot be put on hold.
~All packages expire 1 year after activation~
PARKING Private Parking is available for all Benessere Guests.

What we think, we become. – Buddha
Gift Certificates
Give the gift of yoga. Benessere gift cards can be purchased in any dollar value and can be applied towards class memberships, retreats and workshops. Spread your love of yoga to those you love.
 
View Our Teachers
     
Business Hours
Mon – Thurs 6am – 8pm
Friday 6am – 6pm
Saturday 8am – 4pm
Sunday 8am – 3pm