Skin Care, Facials & Waxings
Benessere wellness center and spa creates a tranquil environment where time stands still allowing you to delight in the many rejuvenating benefits of a facial treatment and waxing treatment. All of our facials are essential and designed for your skincare concerns and needs. You will leave refreshed and relaxation while your skin has been nourished and restored.
Our Facials



Essential Facial  
60 minute – $120
Our Signature Radiance Facial is a customized treatment which targets the clients skin type and needs. Combines active vitamin C and E, natural fruit acids, and a wide variety of potent botanical extracts and coenzymes to brighten skin, noticeably improve tone and texture, nourish and help increase cellular turnover. You will glow for days!

Signature Organic Seaweed Facial
60 minute – $145
Experience layer upon layer of pure, fresh European seaweed to rejuvenate, tone and help firm the skin dramatically. Layer 1: seaweed filtrate is a concentrate of freshly-harvested seaweed. It softens lines, adds moisture and helps rebalance and tone skin tissues. Layer 2: a three-movement facial massage is given with a creamy hydrating formula. Lasting benefits include improved circulation and skin elasticity. Layer 3: the fresh seaweed mask is the cooling and soothing treatment that hydrates while improving skin tone and clarity. The results are impressive: younger-looking skin with visibly renewed moisture and an afterglow that lasts. Just touch your skin, and feel the difference.

Ultimate Organic Seaweed Facial
90 minute – $165
This exquisite four layer treatment of fresh organic seaweed is designed to detoxify, rehydrate, remineralize, and rebalance the skin. Our Ultimate Seaweed facial incorporates the three layers that make up our Signature facial and includes a fourth intensely hydrating layer: the mineral mask. The mineral mask creates its own gentle warmth to activate the properties of the seaweed mask beneath it. The layers and layers of pure fresh seaweed result in dramatically healthier and more radiant skin.

Purifying Back Treatment  
60 minutes – $120
This custom back treatment is designed to deep cleanse, gently exfoliate, extract, and hydrate skin using 100% natural botanical extracts. Relax, unwind and allow your skin to be pampered with soothing tea extracts, grape stem cells, vitamin C, rose hip, coconut, and argan oil extracts. Skin will feel refreshed and revived after one treatment!

Express Essential Facial (30 Minutes)
30 minute – $60
An "afterglow" awaits you in minutes' time! Our 30-minute express brightening treatment begins with a deep exfoliation to remove dead skin cells and boost cellular turnover. Allow powerful antioxidants, soothing and hydrating botanical extracts repair free radical damage, improve skin tone and moisture. This "quickie" treatment will be sure to leave skin brighter, tighter, hydrated and nourished.

Add – On Peels
Level One  Peel
A diverse group of natural exfoliating mild acids are selected depending on your concerns and goals. Deep cleansing, pore extractions and exfoliation prime your skin for a healthy, polished result. This is a 60 minute treatment.
Level Two Peel
Designed to address specific concerns requiring a deeper exfoliation, addressing acne, or pigmentation conditions. Deep cleansing, pore extractions, and peel application is preformed. This treatment usually takes between 30-50 minutes.
Level Three Peel
Pre-planned treatment allowing for 5-7 days of light to heavy flaking or peeling.  Clinical skin care peel is applied to address fine lines, wrinkles, uneven texture, brown spots, acne and maintains the new outermost heathy skin cycle. Post treatment instruction are reviewed.
Choosing a Treatment
All skin treatments are selected the day of your appointment. After the skin is analyzed, and a discussion of your concerns takes place, the appropriate treatment selection is determined. All treatments include an eyebrow tweeze clean up. Waxing services are prohibited for 5-10 days post treatment.
Our Esthetician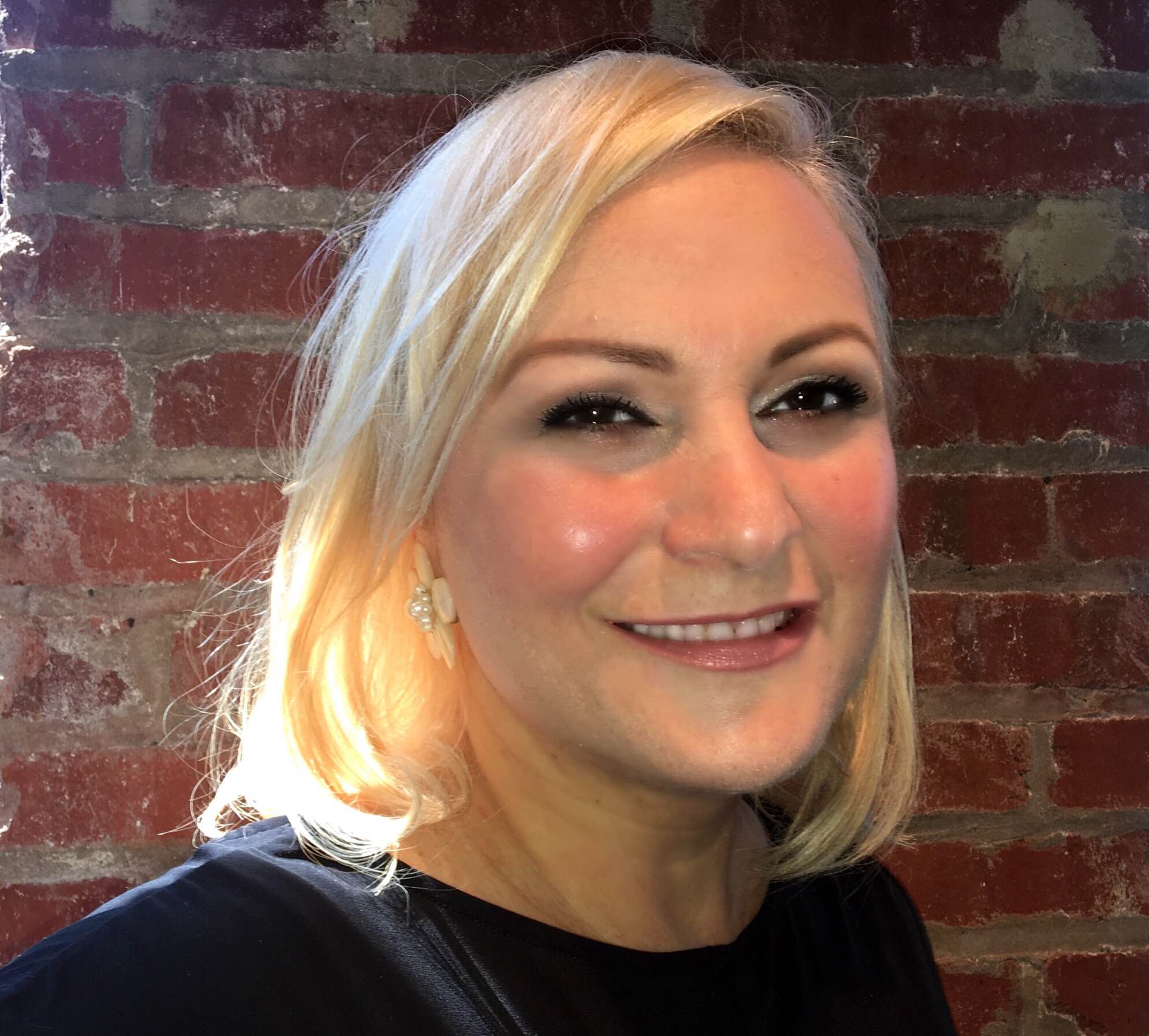 Marilyn Palmer, our esthetician, has seventeen years of licensed experience and has been into beauty and skin care for as long as she can remember. Her passion for proper skin care is what has led her to have many successful years in the business. Marilyn takes a unique approach when it comes to skin care by studying her clients skin type and customizing her techniques for each individual. Marilyn's expertise with product knowledge helps to the enhance the benefits and long term results you will see. Not only will you experience excellent skin results, you will also feel physically and mentally rejuvenated.
  

Some Questions About Our Line Of Peels?
Q. What can I expect?
A consultation will take place to determine your skin care goals. Question on life style, health history, and allergies will be discussed to determine your treatment plan.
Products are carefully selected based on your goals and experience with past treatments. All new clients will receive a level one treatment to best determine your skins sensitivity level.
After a through skin analysis, the skin is cleansed and pores are cleaned. The proper selection of peel solution is applied. Moisture barriers are applied and finished with a sunscreen. Steam and massage are not used due to the activity level of these treatments.
Q. Does it hurt?
All treatments will have some stimulation. The level of stimulation and feeling will be dependent on your own tolerance. Most treatment have a mild tingling, unless otherwise discussed.
Q. Why a peel?
The chemical peel is not applying chemicals to the face but it is an application of concentrated naturally derived ingredients that create a wound healing response to the skins cells. This triggers the stimulation of collagen and elastin, addressing many different skin care concerns. Aging, fine lines, wrinkles, acne, brown spots can all be addressed.  Loss of dead cells or natural exfoliation slows as we age, starting around 25 years old. The stacking of dead skin cells creates a dull surface and not ideal blueprint for the new cells growing to follow. Instead new cells are copying older cell development not creating the most ideal healthy cell obtainable. All product and peel ingredients are selected to not evoke an inflammatory response.
Q.Will I peel?
Depending on the treatment, a light flushing to the skin is expected. Most treatments may have a day or two of mild flaking if any at all. Level three treatments are only preplanned and 5-7 days of light to heavy flaking can be expected. Post care instructions are given. 
Waxing Services for Women & Men
"It's not just about what we remove. It is about what we leave behind, healthy natural looking skin!"
Our expert skin care professionals know that waxing is not just hair removal, its a complete beauty treatment in itself.. One that should leave you looking and feeling your best…
Sending The Perfect Gift Has Never Been Easier!
Click Below And Get Started!
 
PRICE LIST
Facials

The Essential Facial 60 minute $120
Express Essential Facial 30 minute $60

Benessere Signature Organic seaweed Facial $145
Ultimate Organic Seaweed Facial  $165
Purifying Back Treatment $120
Add-On Peels
Level Three Treatment $60
Waxing Services
Brow $25 –  Lip $15 –  Chin $15 – Ear $12 – Cheeks $18 – Nose $10 – Sideburns $20
Under Arm $15 – Half Arm $30 – Full Arm $40
Chest $40 & Up – Full Back $50 & Up
Color Services
Brow Tint $30

Lash Tint $20
Benessere Wellness Center & Spa
510 Morris Ave, Summit, NJ 07901
 
Business Hours
Mon – Thurs 6am – 8pm
Friday 6am – 6pm
Saturday 8am – 4pm
Sunday 8am – 3pm

View our Yoga Gallery