Benessere Personal Training & Fitness
We apply a corrective exercise philosophy to your fitness!
We do NOT believe in a "one size fits all" approach for you!
 We are a tranquil Wellness Centre Gym conducive to healing and personal growth.  
Welcome!
Our Personal Training Options:
 "Whether you are looking for Weight-Loss, Toning, Strength Training, Aging Healthy, Injury Rehabilitation, Back Pain, Postural Correction or just want to get in shape, our innovative wellness safe haven will inspire you to achieve your goals and create a healthier lifestyle."
One on One Personal Training
60 minute – $120
Our job is to teach you how to exercise safely and intelligently for you!
Working one-on-one with our trainers is the most-effective way to keep your fitness on track. Our clients have a variety of goals: weight loss, rehabilitation, toning, strength, staying healthy during pregnancy, returning from an injury, sport-specific goals, or even learning new exercise techniques with more guided instruction. Benessere trainers are certified in a wide range of disciplines.
Partner Training
60 minute – $150 2ppl 
One of our specialties is working with couples, friends, co-workers, athletes and kids that are adopting new habits and starting a fitness program together. We find that the supportive nature of partner training combined with the expertise of a Benessere trainer is highly successful in clients reaching their goals.
In-Home Personal Training 
60 minute – $150 & Up
In-home personal training from Benessere provides fitness expertise in the comfort of your home or office. Our personal trainers come to you to provide fitness coaching, advice, and technical expertise to help you achieve superior training outcomes.  Our personal training techniques ensure that you get the personal attention to achieve better fitness results without the distraction of travel time constraints. Benessere personal trainers work with you to develop healthy habits for a lifetime.
Private Yoga
60 minute – $110 & Up
Customize your experience with private, semi-private or small group yoga.  Explore various yoga postures, flows, meditation, and breathing techniques for a gentle relaxing experience or request a session of movement synchronized with breath to re-energize the body and refresh the soul.
BOOK A SESSION


What we do
Benessere's approach to wellness and fitness, can resolve innumerable conditions in mind and body. A few of which are listed below.
Physical

• Need to get in shape for a special event or project?
• Not sure how you should be training your body?
• Need to reduce your stress levels?
• Need flexibility, and range of motion training?
• Tired of doing the Yo,Yo Roller Coaster ride to lose weight?
• Struggle to add lean muscle to your body?
• Do not feel good about your body, or your Self?
• Daily, functional activities at home, or at work have become difficult?
• Can benefit from proper coaching guidance and direction?
• Not motivated, or disciplined to transform your body on your own?
• Struggle to stick with, and follow through with your fitness goals?
• Your Core body structure, balance or agility are weak?
• You are preparing for an athletic or sports event?
• Want to learn new techniques, or enjoy training as an activity?
• Need to improve your cardiovascular endurance and stamina?
• Want to function in your daily life without pain, or fear of injury?
Medical

• Have muscular, or joint pain?
• Have been advised by a medical professional to change your lifestyle?
• Have severe lower back, neck, shoulder, or knee pain?
• Have an orthopedic injury that needs rehab?
• Post surgery and need a trainer after physical therapy?
• Need to reduce your stress levels?
• Experiencing on-going lethargy, fatigue, and/ or low energy levels?
• Your Core structure is weak?
• Cardiovascular endurance and stamina are too low?
• Want to function in your daily live without pain, or fear of injury?
Nutritional

• Need to reduce your body fat percentage?
• Want to learn how to eat healthier, and how to eat for optimal health?
• Need a dietary plan based on sound nutrition strategy?
Emotional & Mental

• Do not feel good about yourself?
• Experiencing soul loss?
• Living through old belief patterns, which no longer serve you?
• Mental clarity, or ability to focus is compromised?
• Feel depressed, or unhappy with your life, or Self?
• Living in constant fear?
• Not happy with your behavior towards others, overreacting, closed off, shut down?
Give us a call and we would be more than happy to sit down with you and discuss your possibilities, we are here to help you get the most from your journey. 
A Life-Changing Gift! 
Our Online Instant Gift Certificates make the perfect gift of Health & Fitness for that someone special in your life This Year!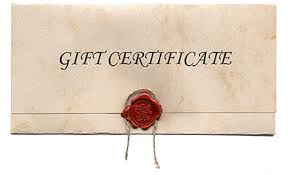 Our Gym & Personal Training Studio 
 
The Fitness Studio and Members Gym at Benessere are truly inspirational spaces. Our fitness studios and members gym are the perfect blend of what we know a modern exercise environment should be. We have meticulously transformed our space into an environment that makes working out both a pleasure and highly motivational. The atmosphere is private, comfortable, inviting and non-intimidating. In the heart of the majestic Benessere Wellness Center you will have all of the services at your disposal to create a new and healthier you. Let your journey begin.

 

Click Below For Fitness Tips & Access To Special Offers 
Call us at 908-277-4080 or

CLICK HERE

to book a private personal training session.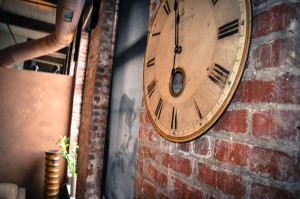 "Our bodies are our gardens – our wills are our gardeners." 
~William Shakespeare
Personal Training Hours
 Mon – Thurs 5:30am – 8pm
Friday 5:30am – 6pm
 Saturday 6am – 4pm
 Sunday 7am – 3pm