Benessere Massage
"There is more to life than increasing its speed."
Mahatma Gandhi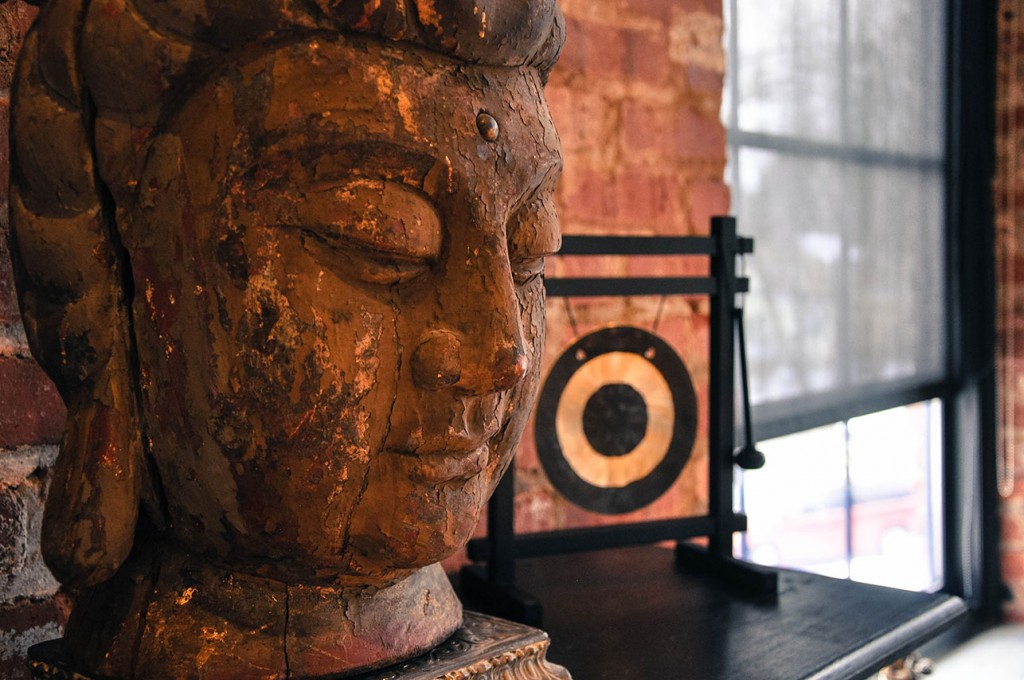 At Benessere Wellness Center and Spa, we have created an oasis of relaxation where you can restore, transform and renew.
Enjoy the tranquility of our stunningly refurbished silk mill, exposed brick walls and high wooden beam ceilings. Sit in our peaceful lounge and let the stresses of the day fade away while you wait for your appointment. Experience one of our nurturing treatments to help promote relaxation, self-healing and de-stress even the most tired of muscles. A relaxing, stress reducing, or therapeutic massage will revitalize your physical, mental, and spiritual health.

                                                                            

We take an individually tailored approach to massage therapy that caters for every guests unique condition and needs. Each massage experience begins with a review of your initial questionnaire and a general assessment to determine areas of restriction and tightness. Please mention any special conditions so your therapist can maximize the effectiveness of the session.
Our Signature Massage Treatments
Relaxing Swedish Massage

 
60/90/120 minute – $120/$165/$230
Swedish massage is a European technique that uses long, fluid strokes to calm the body, settle the mind and restore lost energy. It is gentle, soothing and emphasizes relaxation. Designed to melt away stress and ease muscle fatigue. If you enjoy the soothing long strokes and rhythmical kneading of a Swedish style technique but prefer firm pressure, then a firm Swedish is the perfect massage for you. You can still unwind with a relaxing massage but benefit tremendously with a deeper focus to releasing muscle tension.
Therapeutic Deep Tissue Massage
60/90/120 minute – $130/$175/$240
Our deep tissue specialists utilize prolonged intensive holds, including myofascial release and trigger point release techniques, to stimulate blood flow to restricted areas and relieve knotted muscles that are unable to fully release on their own. Geared towards opening up the superficial and deep connective tissue that encompasses all of your muscle fibers and cells. Guests can actively participate through deep breathing guided by your therapist as well as identifying areas of discomfort. Some soreness might result after treatment.
Rehabilitative Targeted / Medical Massage 
30/60/90 minute – $90/$140/$190
Our targeted massage therapy program allows you to receive enhanced therapeutic benefits in a short amount of time and is perfect for those on a tight schedule. Please identify particular areas of concern for specialized therapy. This has been proven effective in preventing chronic issues from developing.
CBD Massage
30/60/90 minute – $105/$160/$200
CBD Infused Massage
Cannabidiol (CBD) is a cannabis compound that is non-psychoactive and has been used for it's natural anti-inflammatory, anti-seizure, pain-relieving and nerve-calming effects. 

Massage creams and oils infused with CBD, are inherently therapeutic for the mind and the body. Massage therapist and patients alike can reap these soul soothing benefits of an infused massage.  

The anti-inflammatory and pain relieving agents of CBD reduces inflammation within muscles and joints, allowing the massage therapist to work more effectively. People seek massages as a way to relax and escape stress. For athletes, CBD also has the reputation for accelerating the recovery and healing process of injured connective tissue.
Clinical studies have explored 
CBD
's potential as a remedy for a wide range of conditions, including arthritis, chronic pain, diabetes, depression, alcoholism, 
MS
, schizophrenia, 
PTSD
, epilepsy, and other neurological disorders.  
Benessere's CBD infused massage incorporates pure CBD creams derived from hemp plants. The infused massage cream is rubbed into the skin throughout the session to provide a unique sense of calm and relaxation.
Sports Massage
60/90 minute – $140/$190
A more vigorous technique that focuses on overused muscles from repetitive stress. This treatment is aimed to reduce muscle tension in superficial and deep muscle fibers. Designed to enhance athletic performance and reduce recovery time by flushing toxins and wastes from the body. Ideal for anyone but is especially recommended for pre- and post- workouts to alleviate the tension that accumulates during physical activity. Stretching may be incorporated.
Couples Massage
60/90 minute – $270/$370
Couples massage is a wonderful opportunity for you and your significant other or friend to escape the stresses of everyday life together. Both of you will receive a simultaneous massage allowing you to enjoy the relaxing effects of the massage. 
Hot Stone Massage
60/90 minute – $150/$190
Hot stone massage is an ancient Chinese modality and is the perfect treatment for you to soothe, relax and completely de-stress. Our massage stones are heated to approximately 125 degrees before your arrival. Your massage therapist will begin with swedish massage techniques to increase circulation and warm up your body and will then use the stones as an extension of their hands to massage your muscles. The stones will feel amazing on your body and will loosen your muscles to allow for a release of tension and stress leaving you with a highly relaxing and therapeutic experience.
Pregnancy Massage 
60/90 minute – $135/$180
Massage therapy during pregnancy is a wonderful complementary choice for prenatal care. It is a healthy way to reduce stress of mother and baby and to promote overall wellness. Massage relieves many of the normal discomforts experienced by mother during pregnancy, such as backaches, stiff neck, leg cramps, headaches and edema (or swelling). Specially designed pregnancy pillows can also be utilized to optimize comfort for the mother. 
Hand & Foot Reflexology 
30/60 minute – $85/$140
This eastern technique is based on stimulating specific pressure points on the hands and feet that correspond to other areas and organs of the body. Used to help restore and maintain the body's natural equilibrium by improving circulation, detoxification, and reducing tension.
 

Cupping Therapy
30/60 minute – $95/$145
Cupping therapy is a safe and effective modality that involves utilizing round jars (often made of glass, plastic, or even bamboo) to be placed on various acupuncture related points or trigger points of the body for "suction release".  It is a non-invasive yet very powerful procedure that enhances lymphatic flow, promotes blood circulation, and opens up blocked pathways that often trigger inflammatory responses within the body. We specialize in cupping therapy to treat a myriad of conditions, including but not limited to: Allergies, Weight loss, Sports Injuries, Massage Cupping Therapy, and pain management, as well as Autoimmune System Dysfunctions.

Purchase Our Online Instant Gift Certificates
The perfect gift of relaxation made easy

  Or call us at 908-277-4080 if you would like us to book an appointment for you or if you would like further information.  
PARKING Onsite Private Parking is available for all of Benessere's Guests.
WE ARE OPEN
Business Hours
Mon – Thurs 6am – 8pm
Friday 6am-6pm
Saturday 8am – 4pm
Sunday 8am – 3pm
After hours appointments are available.
Please call to schedule!