We Are Open!
Bringing Relaxation Back!
We are back and can't wait until you are too. We have new state guidelines and protocols in place for your safety including extra sanitizing, face masks and social distancing in common areas. Please call us if you have any questions 908-277-4080.
Our Energy Therapies:
Reiki Therapy

60 Minute Session $110
Reiki is an ancient Japanese healing technique used for energy balancing, stress reduction, relaxation, meditation that also promotes healing and redirects energy in the body.
The sessions begins with the guidelines / intention setting and is followed by feedback, intuitive reading, guidance. The treatment consists of Breath-work, Meditation, Reiki Healing, Chakra balancing, Aromatherapy (essential oils or smudging) and Sound Healing (Tibetan singing bowls, crystal singing bowls, tuning forks, Tingsha Tibetan bells, Koshi chimes, swinging chimes, drums and/or other sound-healing instruments).
How Does Reiki Work?
During a Reiki session the practitioner gently places her hands in various positions on or above you, acting as a channel for the Reiki (or "Ki" which is energy that is a part of every living thing) to move through you, clearing and strengthening the meridians and energy throughout your body according to what you need.
Clients often experience a deep feeling of relaxation and connection to their intuition.
Purification Healing 
Serving as a Chanel of pure love, Roland's unique modality of purification healing burns away blockages which no longer serve you, transmuting darker and heavier energies to those of light.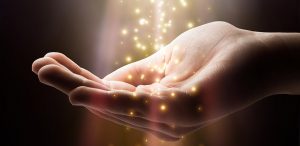 this process leads one to healing and wholeness within oneself. Through purification healing energies of stagnation ascend to those of action. purification healing unfolds the petals of the soul which allows us to become more truly ourselves and at the same timecard more light, love and truth. After a session with Roland, you will find yourself invigorated with clarity, optimism and a fresh perspective. 
 Business Hours
 Mon – Thurs 6am – 8pm
Friday 6am – 6pm
 Saturday 8am – 4pm
 Sunday 8am – 3pm